Dave Hopkins' Seinfeld Currency
Dave Hopkins
 was recently commissioned by David Lanfair to create "Seinfield Currency", inspired by the popular TV show.
Dave was tasked with creating portraits of Seinfeld characters Elaine, Jerry, Kramer, and George, plus iconic things from the show, like Costanza's plyometric training shoe, Seinfeld's Pez dispenser, Benes' Schnapps bottle, etc.
The illustrations were then handed over to a graphic designer, who did the final layouts, merging all of Dave's art with all of Lanfair's text and jokes to craft the
finished "Seinfeld Currency."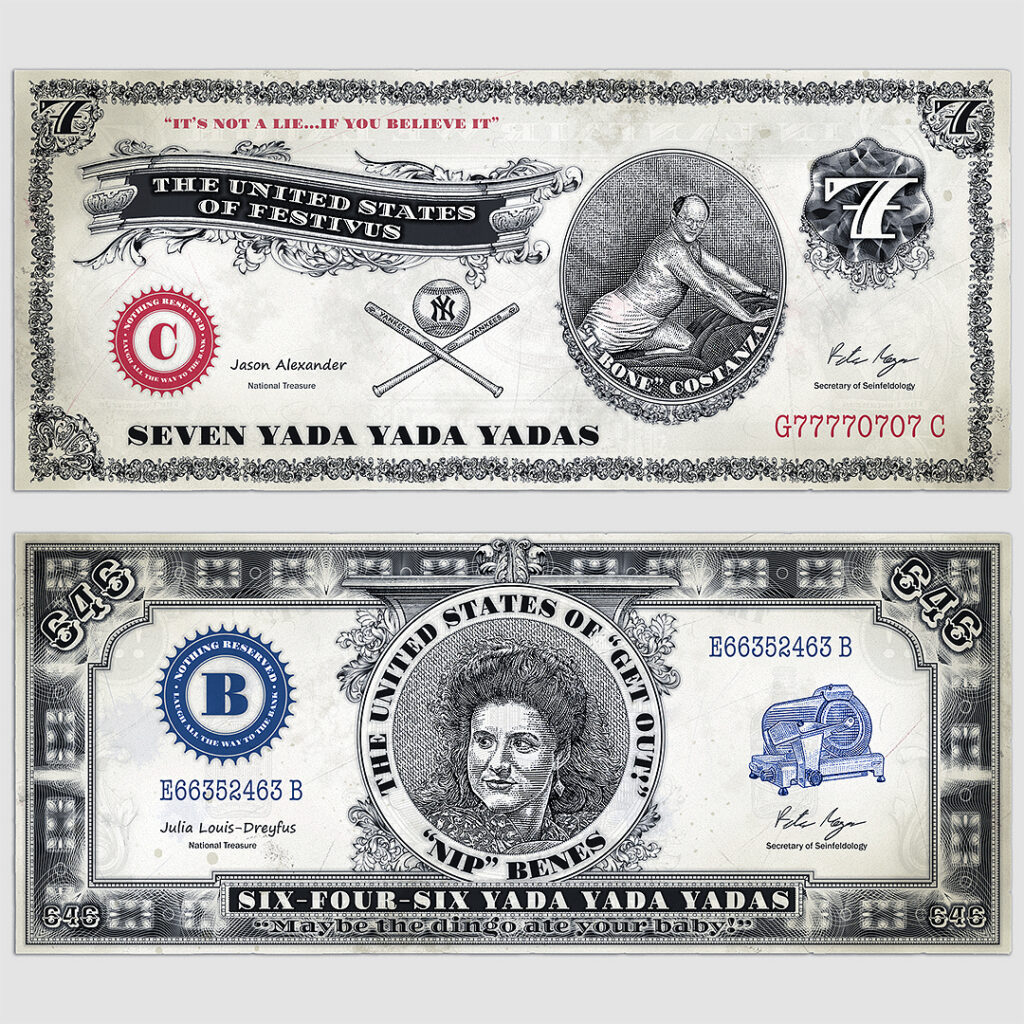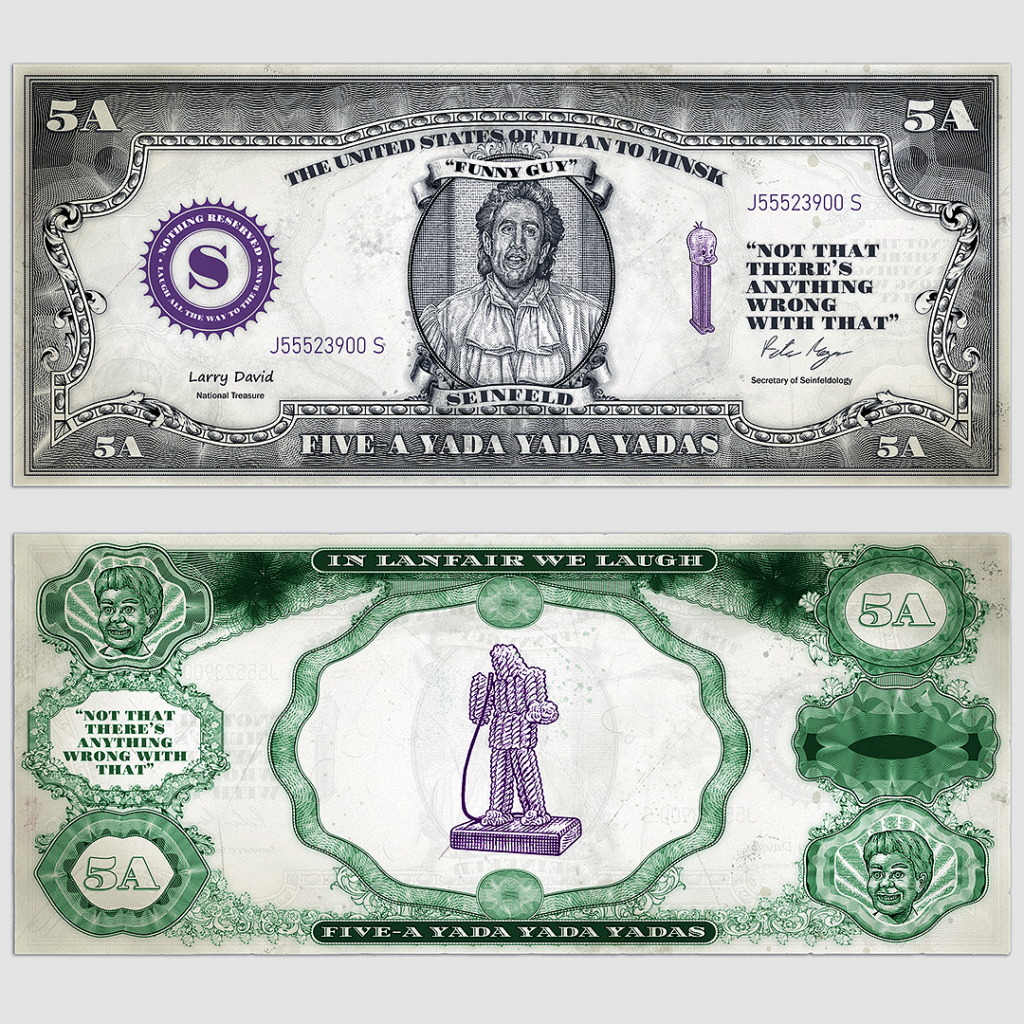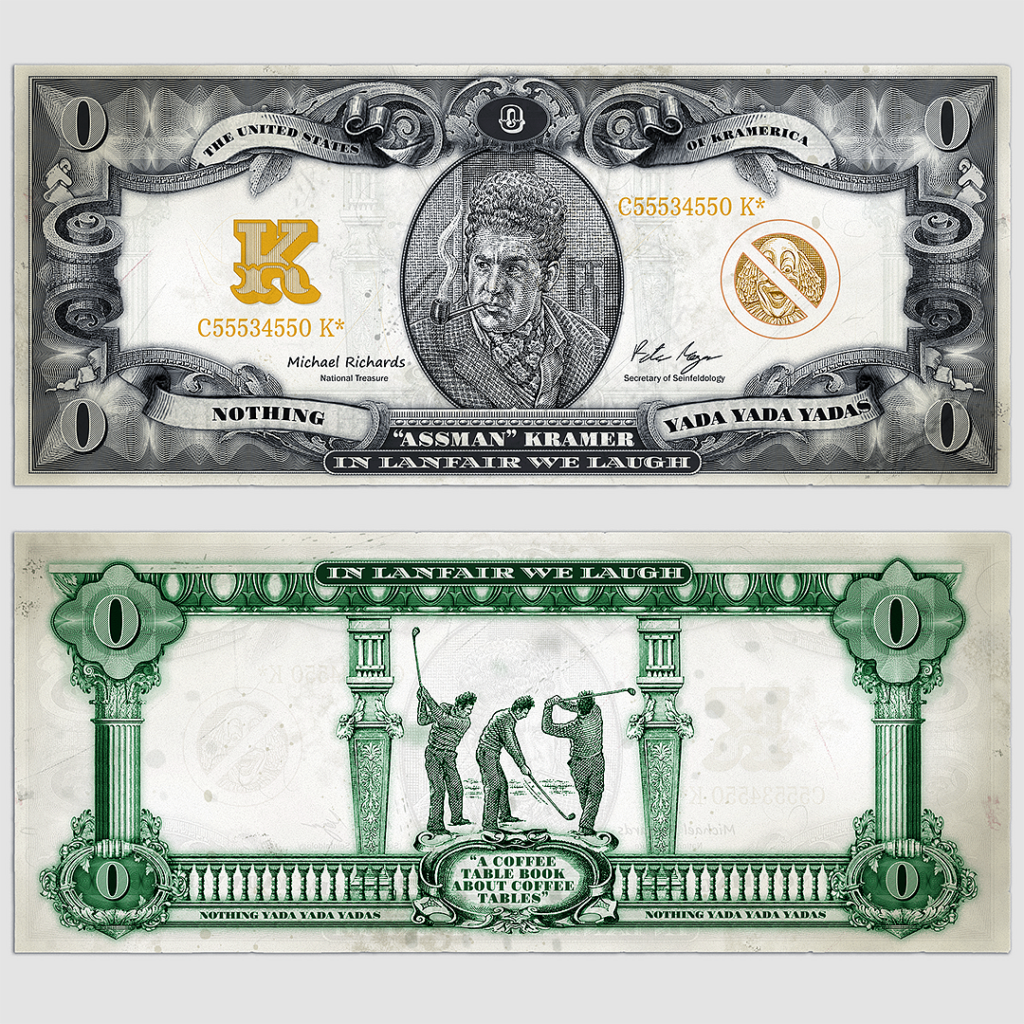 Dave is no stranger to a bank note illustration – some of you may remember his Funny Money for comedian Peter Kay or his recent fiver for musician Slowthai.