New Talent at Phosphor
We'd love to introduce you to some of our latest signings here at Phosphor. We are so proud to be representing these talented artists. Get in touch to commission them for your next project!
—-
—-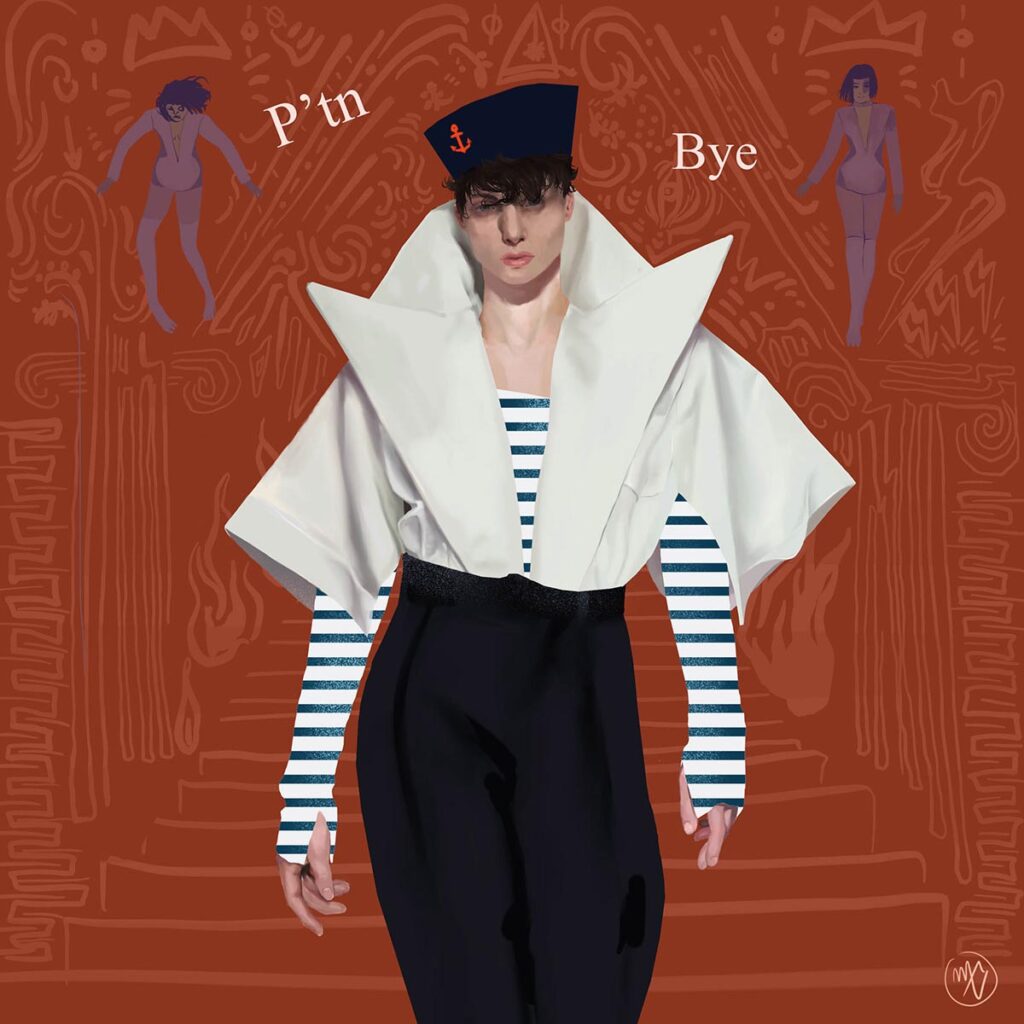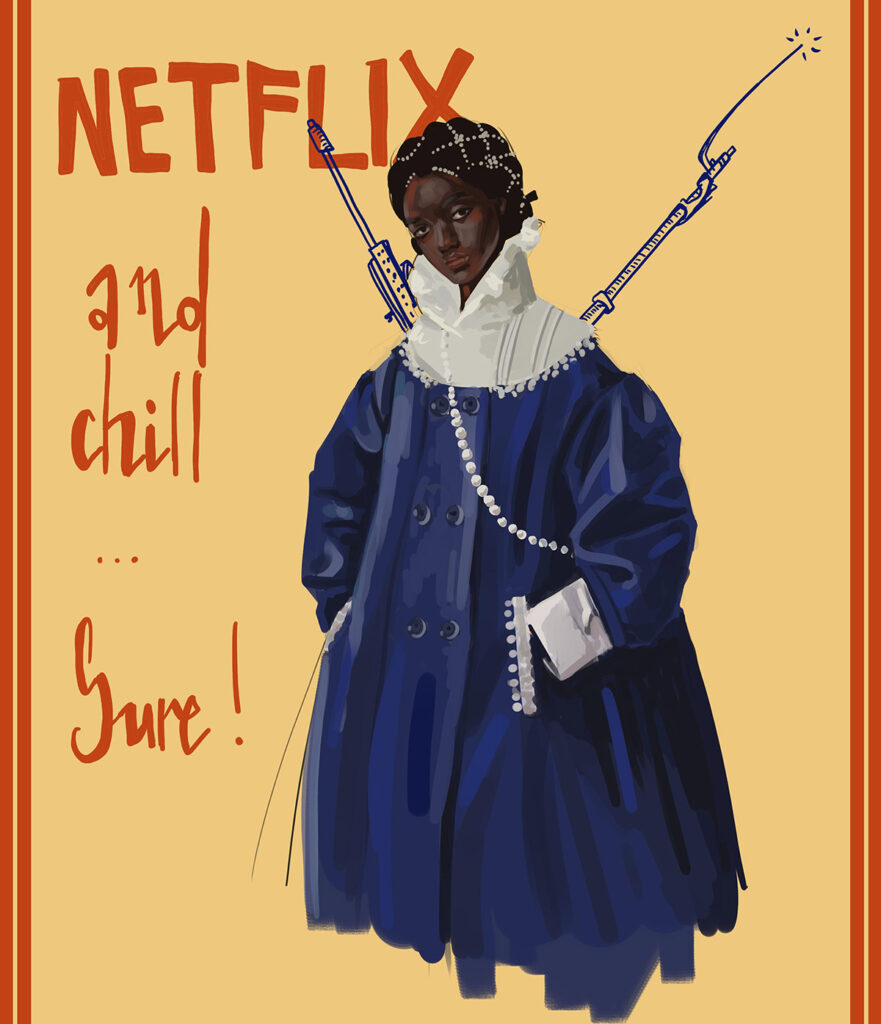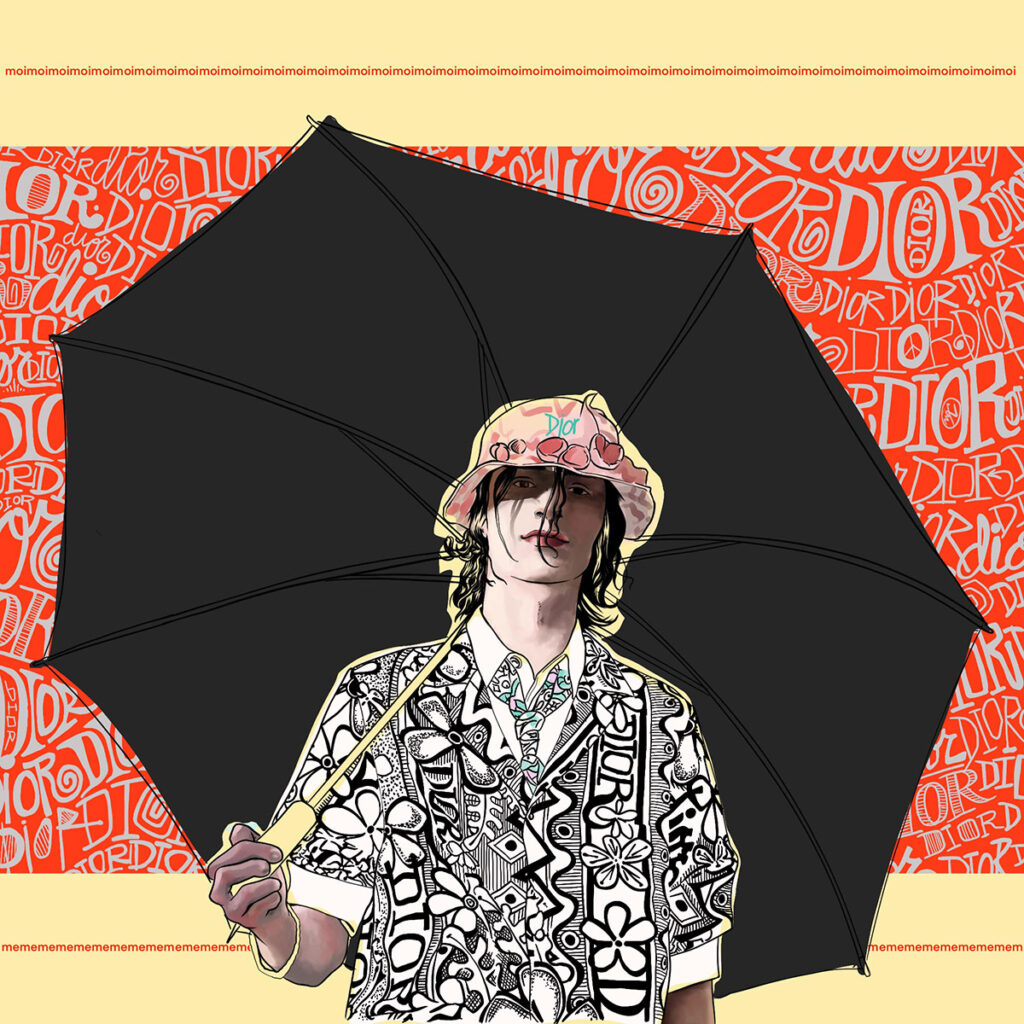 —-
—-
—-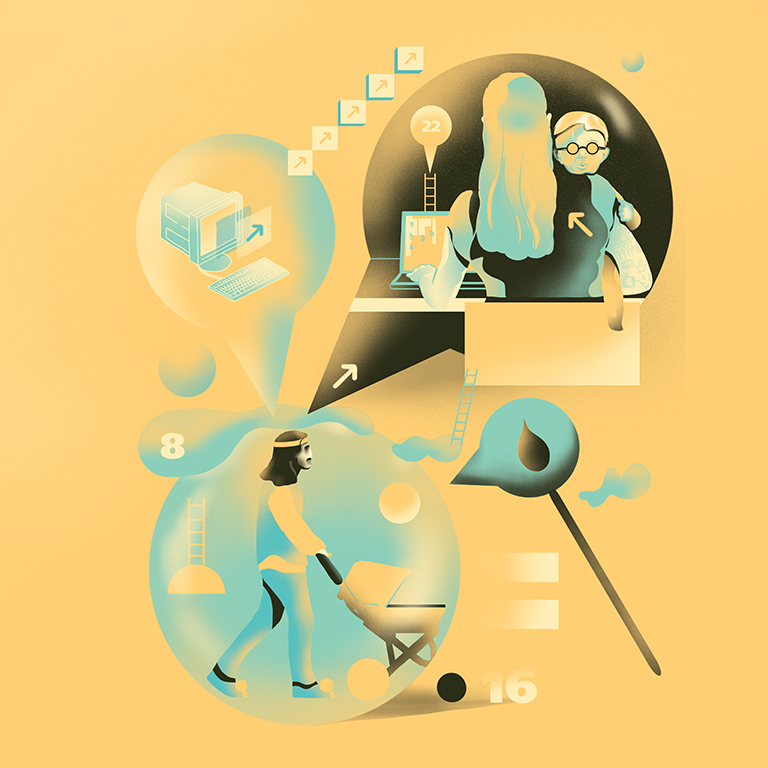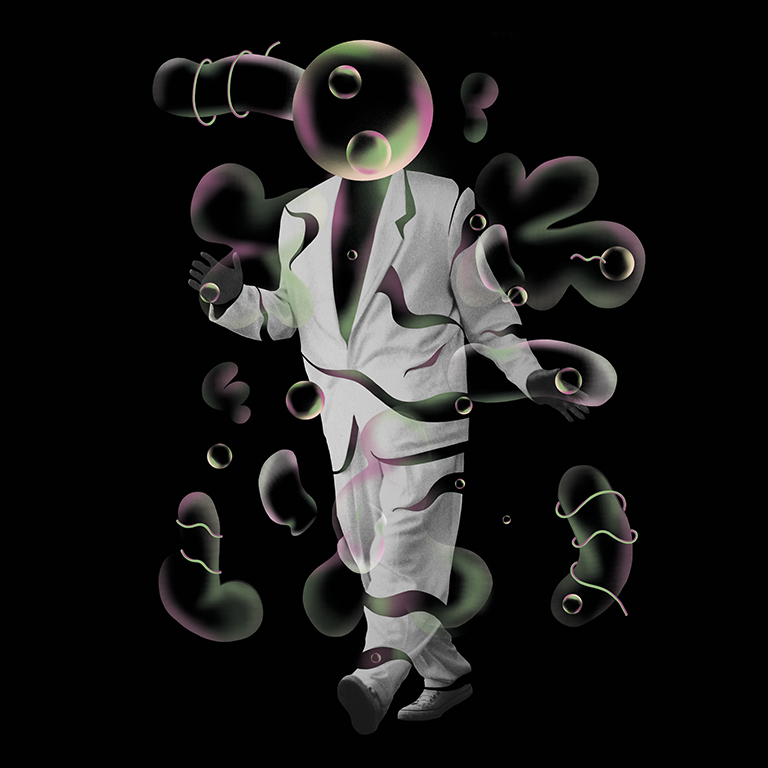 —-
Get in touch to commission any of these illustrators for your next project!
Phosphor chat to Lamaxim
Maxime, aka Lamaxim, is an illustrator based in Paris. We caught up with him to find out some more about his work and inspiration…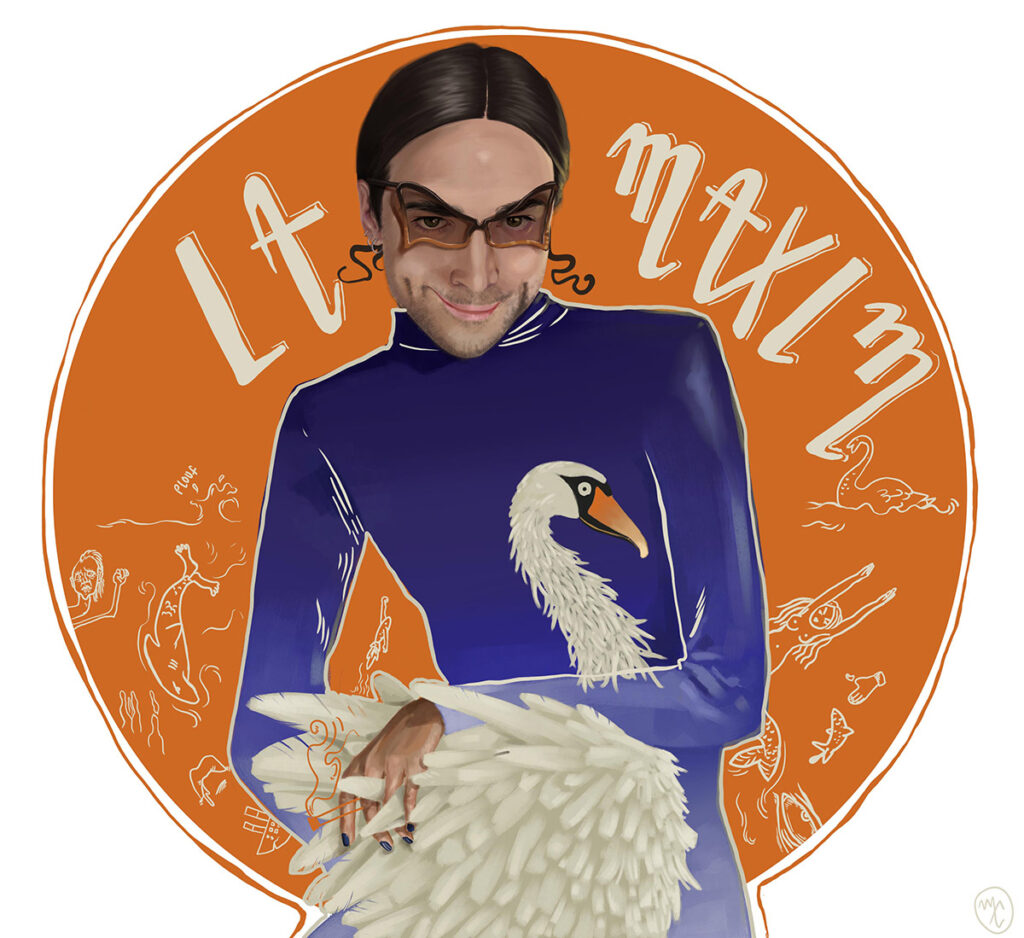 You started working under the name Lamaxim when you created a set of digital paintings for Instagram based around fashion's absurdity – what did you learn from that project and is this still something that informs your work today?
I can't really say that I learned anything from this initiative as it was at the beginning an intention that came within me. I used to draw self portrait sketches in my notebooks that only related to my very own absurdity (see below). As for many artists in this world, I often find myself on a quest for sense in this life, and a way to establish questions, failing for answers. If my work can make someone smile, it's a win win!
Though, there are so many serious subjects in this world that I think deserve artists' attention, and I am still thinking of ways my work could help to make this world a better place. I'll get back to it for the world's next catastrophe…. but with Balenciaga boots of course!
Do you find inspiration from the clothes people wear on the streets of Paris?
Most of my clothing inspiration mainly comes from my Instagram feed, and sometimes from the models I work with. The street is marvellous to get inspiration to design clothes, but I believe that fashion illustrators enjoy the idea of a garment – the unwearable dress with the impossible shoes.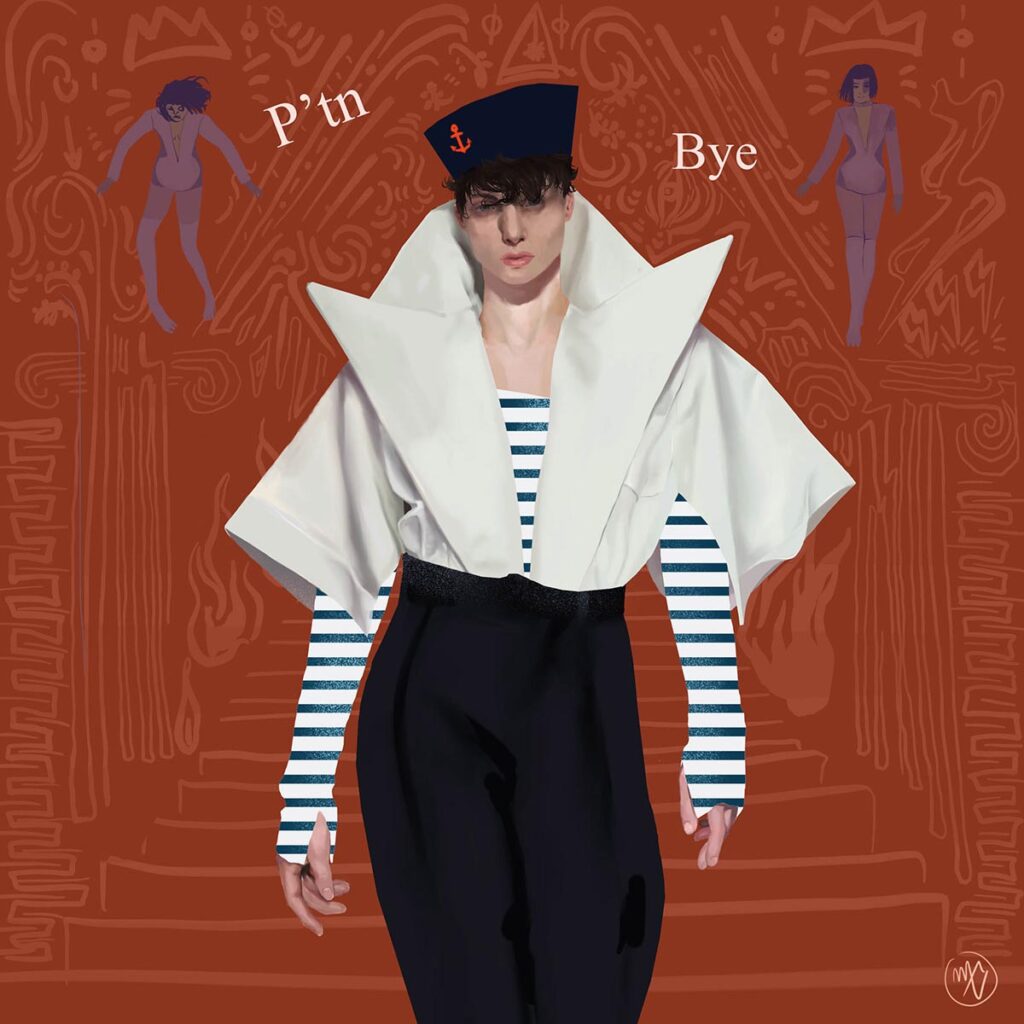 Tell us about your process. When you are creating personal pieces, where do you look for references?
At first, I draw a quick sketch in the train when I am going to work. Then my mind is mesmerised by what I would like the piece to look like at the end. So for a week maybe I will search Google/Pinterest to for reference images for things like the sky, furniture, character's features, etc. When I think I've found the perfect reference, real life throws me a better one, so my iPhone camera becomes useful then. I keep these images on my second screen and try to repaint them as I've imagined them. The hardest thing is being satisfied with the final product, as I always want to enhance the canvas somehow and it's hard to know when to stop.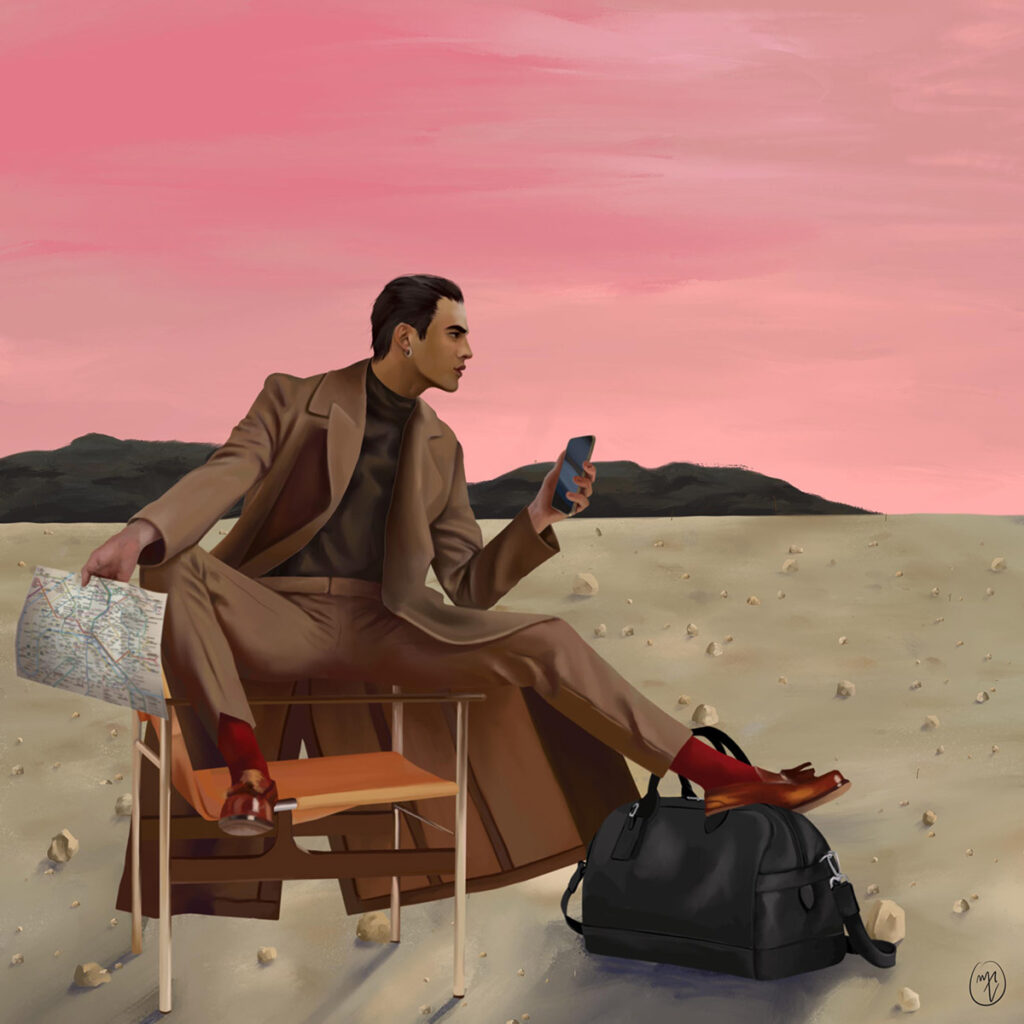 What fashion designers do you find most inspiring at the moment and why?
At the moment, I am in my Italian vibe, I'm learning the language and working a lot with Italians, so I'm watching a lot of Gucci's  collections in particular. Then I love Jacquemus, so pure and empowering, with a sense of humour that I appreciate so much! I also love Alexander McQueen. I haven't drawn any garments from this house, but I will for sure – everything is so intense, serious and sensual. I'm still processing the Fall 2013 Ready to Wear collection.
What would be your dream job or who would be your dream client?
My dream job for sure would be to be able to paint all day and all night – the humans I don't know, concepts I never thought about because of lack of time or encountered people, the beauty around us, the joy and the sadness we all know. I'd love to be able to paint elves, a huge castle in a desert, an apple smoking a cigarette, and an office worker dreaming of drawing in front of his computer.
Fashion is a good way for me to express and paint what I love, but being a fan of the heroic fantasy universe (I'm currently reading Terry Pratchett), I must say that this empowers me as well. I confess, I paint mainly during the dark nights with the soundtrack of The Lord of the Rings, which is pure magic. There is definite nerdiness in my paintings!
The clients I would love to work with would be the publishing houses needing an appealing cover, maybe accompanying an author in the realisation of a history, atmosphere or mood. I love to create appealing visuals for brands and the ultimate goal is creating a whole campaign for a brand, that would be amazing.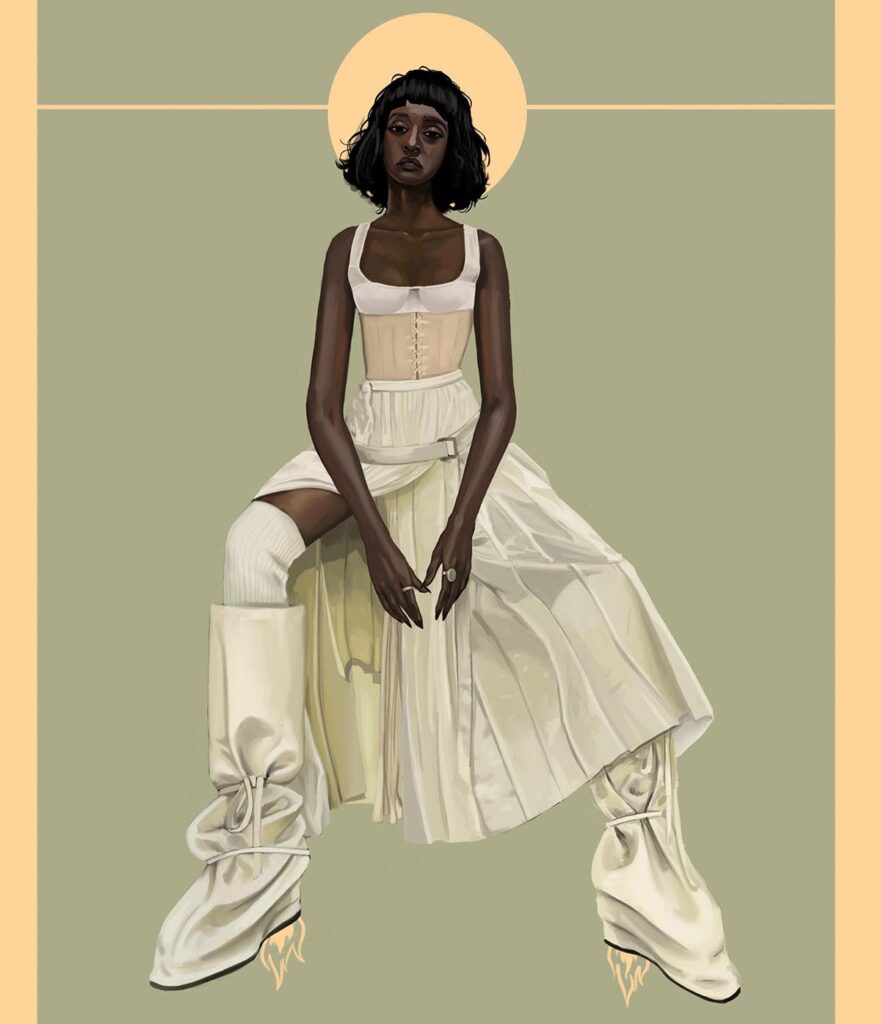 Which film could you watch over and over again?
Going back to my last answer, I would say I can watch The Lord of the Rings every cloudy Sunday. I also adore the film Astérix et Obélix, Mission Cléopâtre, I know every sentence of this movie, it is hilarious, I can only recommend it to you, even though I'm not sure the translation would flatter the humour of the author and actor's game.
What are you currently listening to?
For maybe a month, I have been relistening to System of a Down, but also Angèle, Rosalia, Ama Lou, Jorja Smith, Enchantée Julia, and others. When I have my romantic periods, I enjoy classical composers like Franz Liszt, Schubert, and Vivaldi, maybe my three favourites.
Take a peek at Lamaxim's portfolio for more of his wonderful work