Phosphor welcomes Iris de Luz
We're pleased to introduce you to our latest signing – Iris de Luz.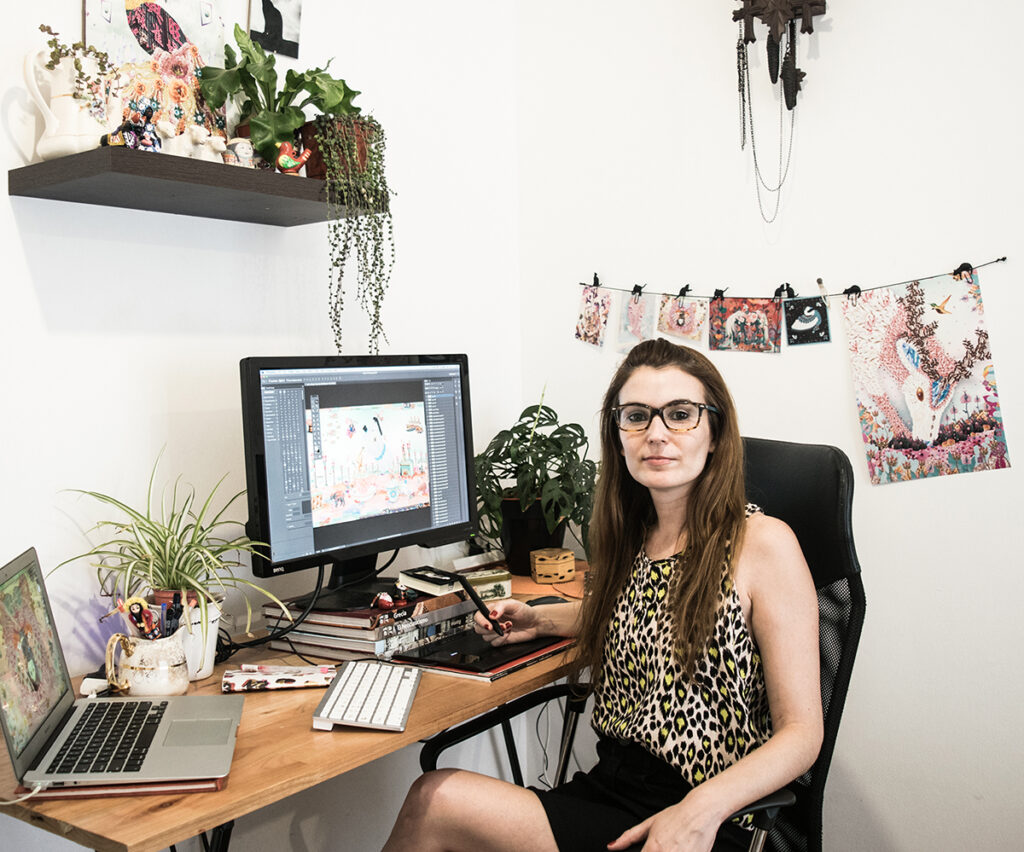 Iris specialises in digital collage and is based in Buenos Aires, Argentina. Looking at her work is like stepping into a dream world…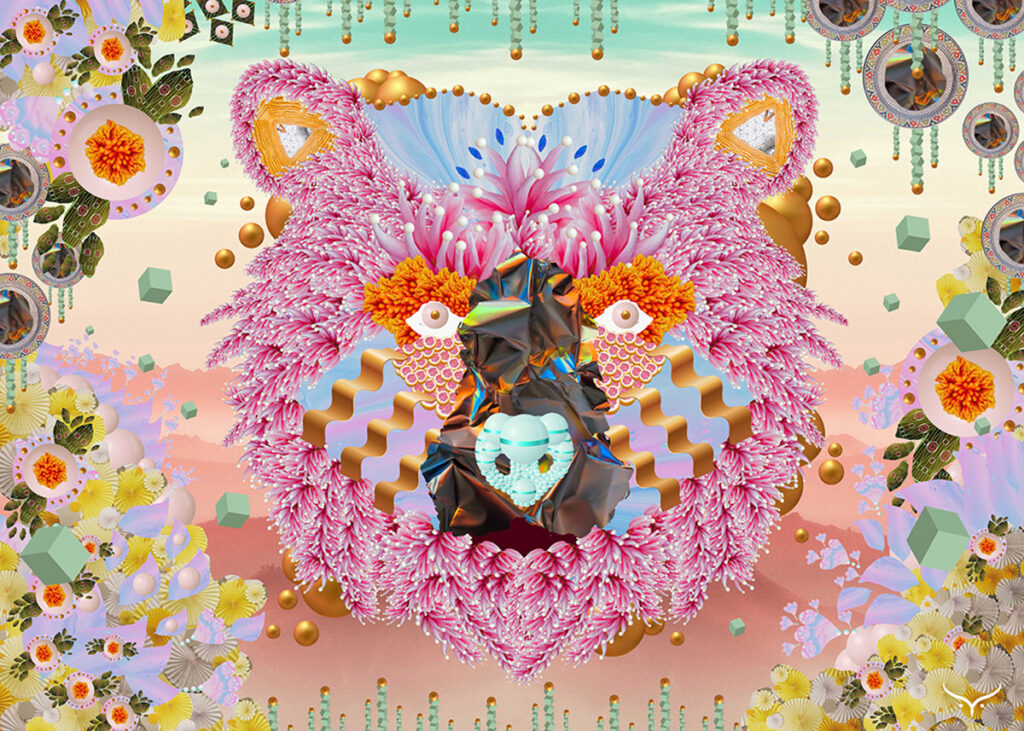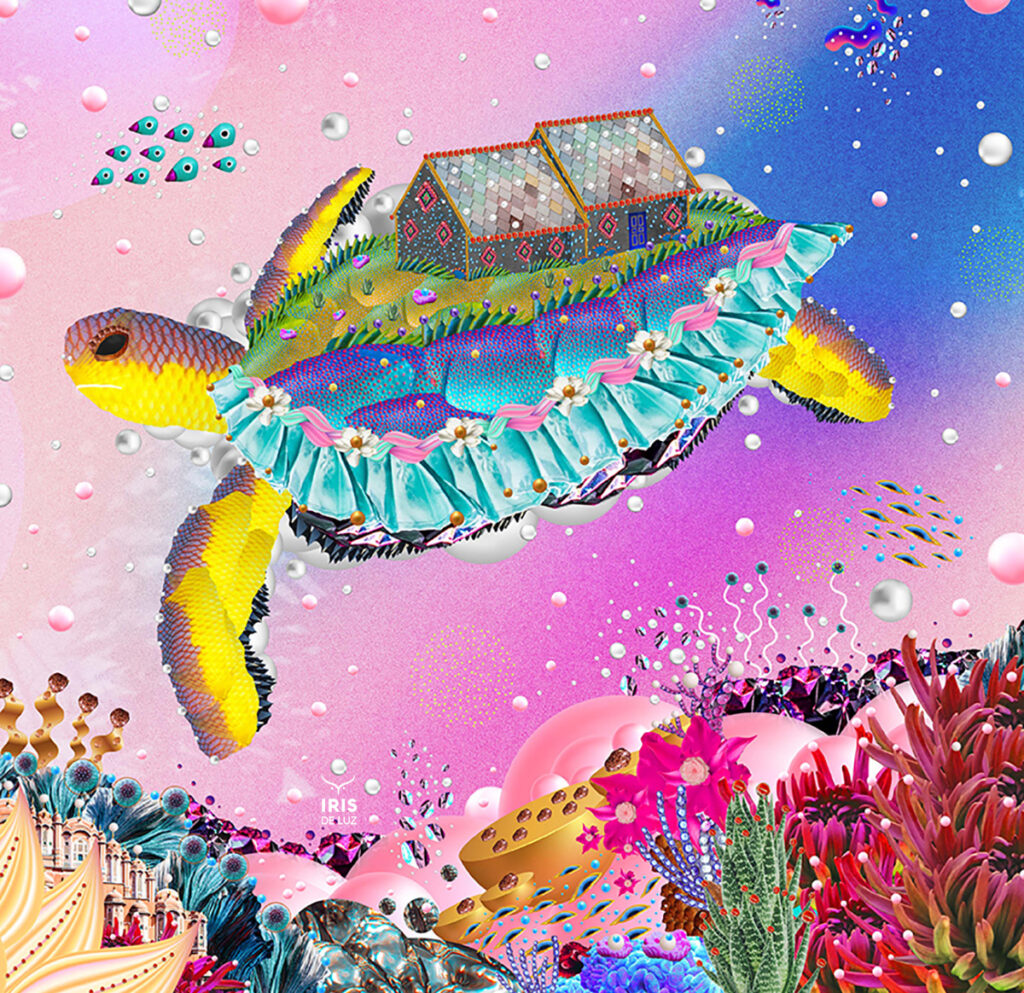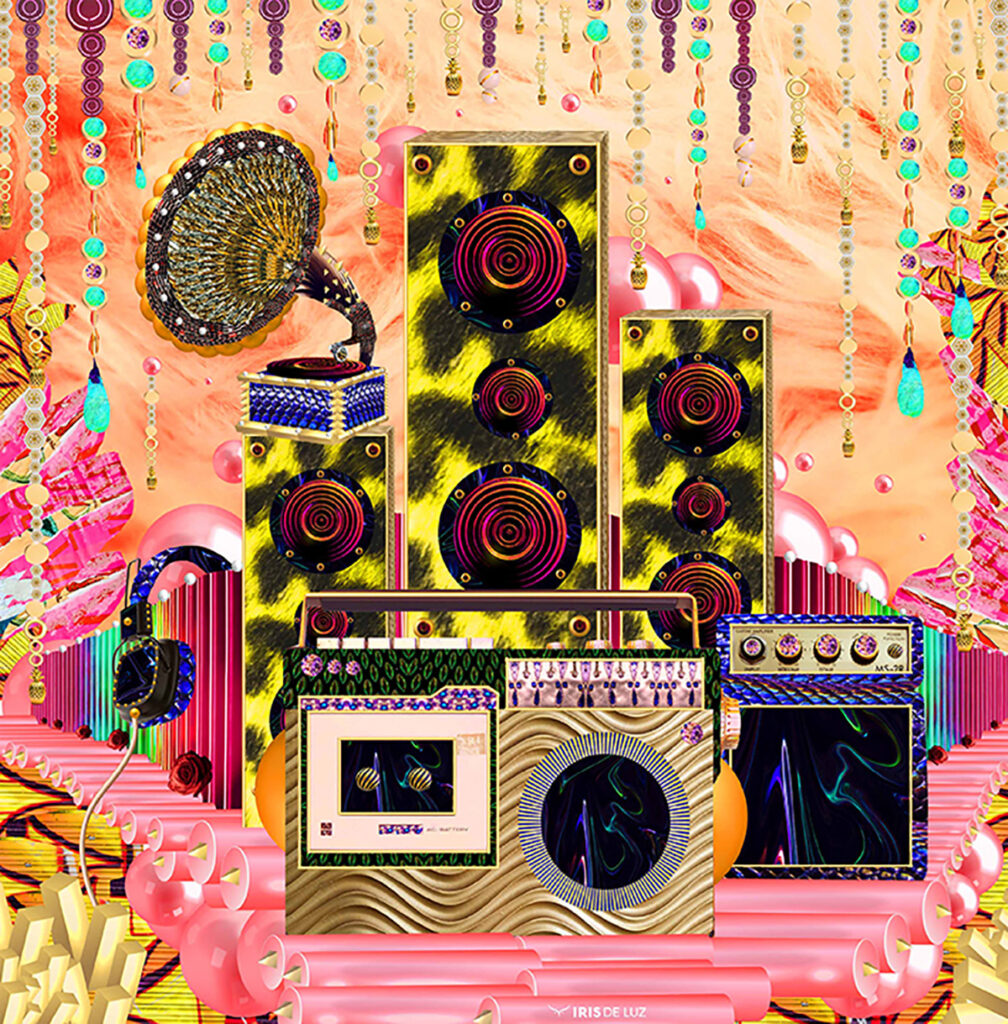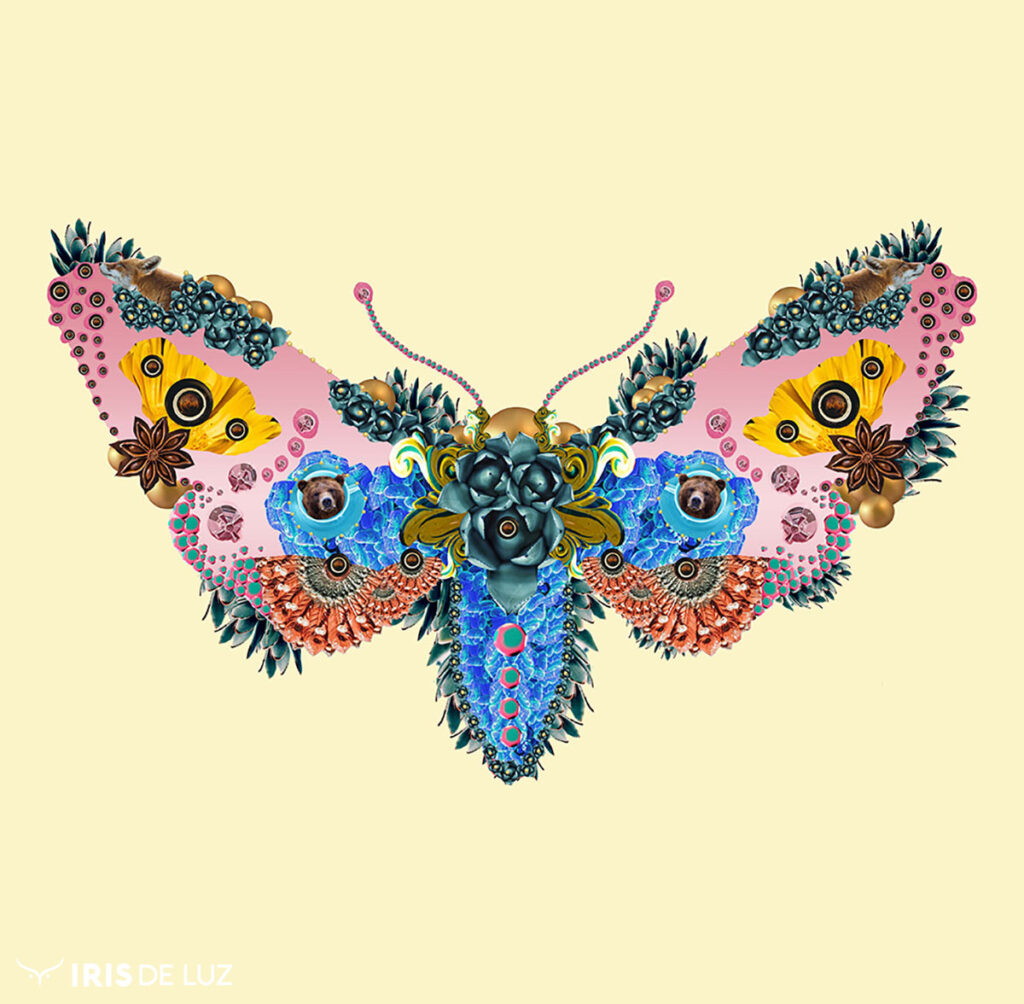 Find more of Iris' work in her portfolio
Introducing Jhonny Núñez
We're pleased to introduce you to Jhonny Núñez, an award-winning creative multidisciplinary expert in illustration, who just joined our books. Jhonny's professional career has allowed him to travel around the world, from South America, through Europe and Asia. He is now based in Russia.
His passion for the discipline of illustration has led Jhonny to become an illustrator with his own characteristic style, as well as a theoretical practical researcher committed to disseminating and promoting creativity. Today he puts all his experience at the service of brands, startups and people around the world.
Take a look at Jhonny's portfolio for more of his colourful illustrations…
Dave Hopkins' Seinfeld Currency
Dave Hopkins
 was recently commissioned by David Lanfair to create "Seinfield Currency", inspired by the popular TV show.
Dave was tasked with creating portraits of Seinfeld characters Elaine, Jerry, Kramer, and George, plus iconic things from the show, like Costanza's plyometric training shoe, Seinfeld's Pez dispenser, Benes' Schnapps bottle, etc.
The illustrations were then handed over to a graphic designer, who did the final layouts, merging all of Dave's art with all of Lanfair's text and jokes to craft the
finished "Seinfeld Currency."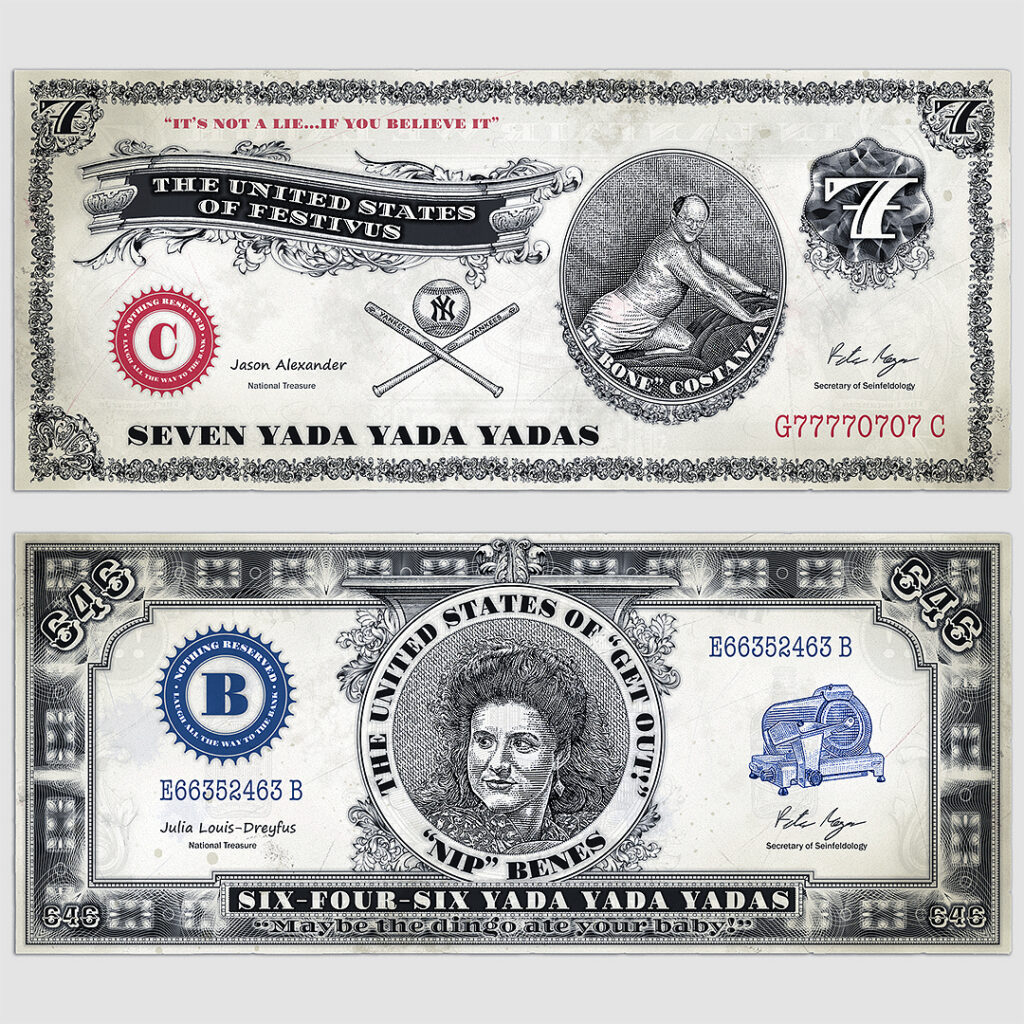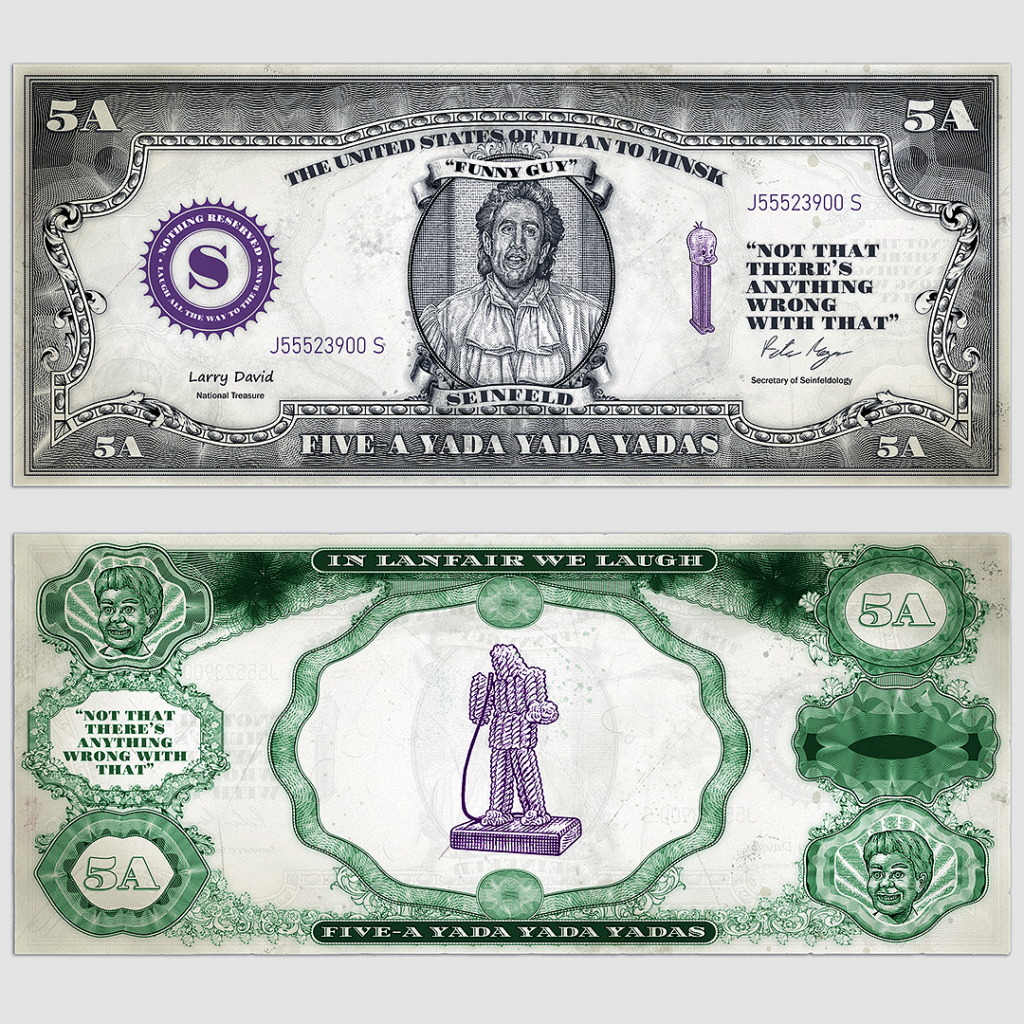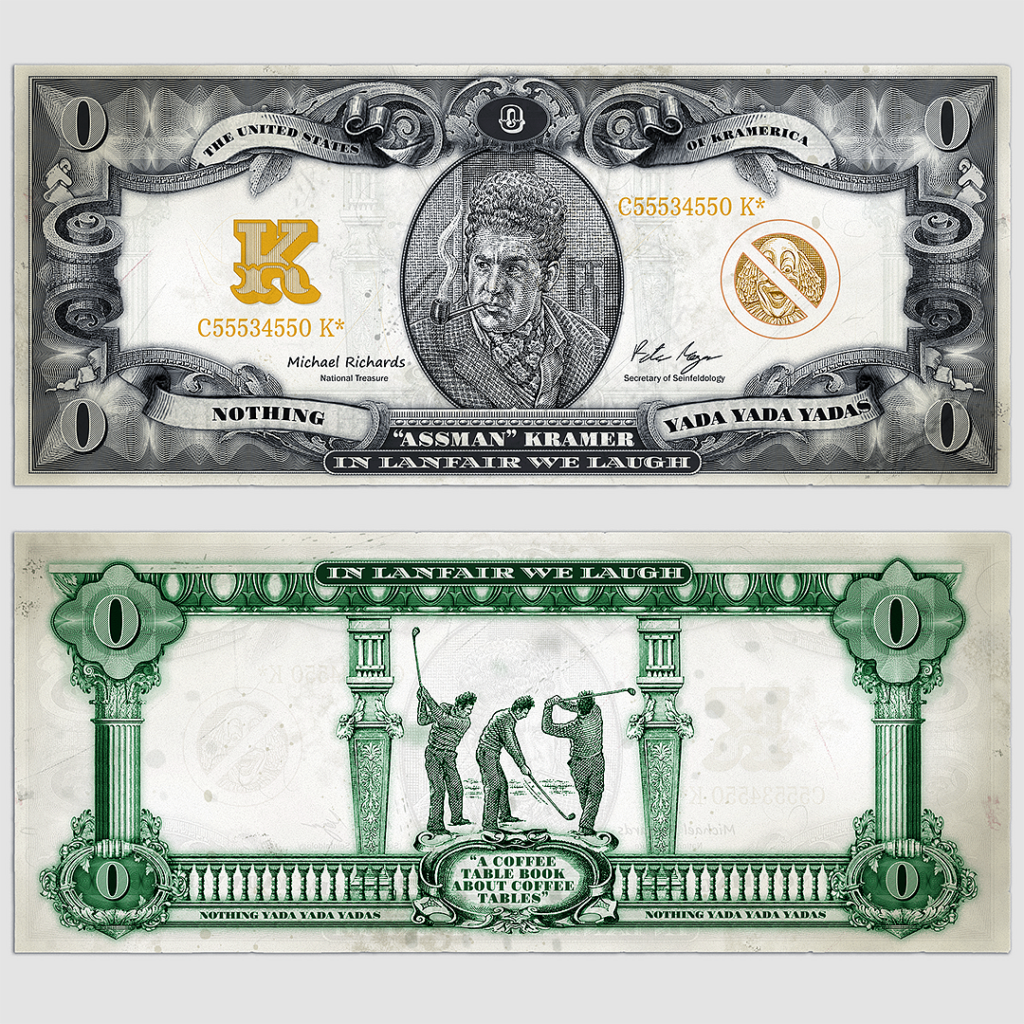 Dave is no stranger to a bank note illustration – some of you may remember his Funny Money for comedian Peter Kay or his recent fiver for musician Slowthai.